7th Annual Fundraising Gala
March 6th, 2021
6 pm – 10 pm
Atkinson Country Club
Join us for an evening of merriment & good cheer as we support the continued efforts of the Raymond Coalition For Youth to Promote Positive Healthy Choices for Youth.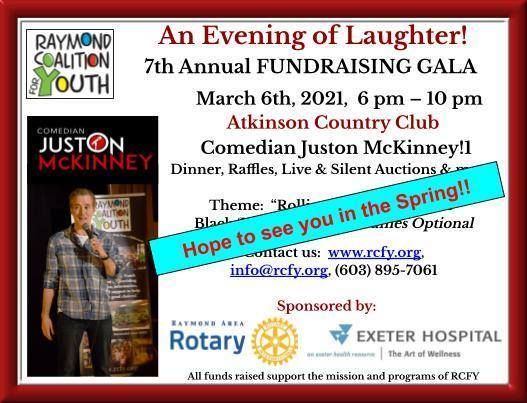 Looking for a fun night out supporting an amazing organization?  Join Raymond Coalition For Youth at our 7th annual Fundraising Gala.  NH's popular funnyman, and #1 comedian, Juston McKinney will be back for an encore performance on Saturday, March 6th, from 6:00-10:00 p.m. at the beautiful Atkinson Country Club, 85 Country Club Drive, Atkinson.  Enjoy an evening of laughter including a buffet-style meal, raffles, as well as live and silent auctions.  We are still accepting donations of items and services to add more excitement to our evening. 
Don't miss this year's theme, "Rolling into the Twenties", 
with an elegant black, white, and gold / 1920's style. Costumes are optional.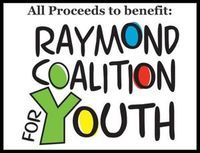 All funds raised will benefit the mission and programs of the Raymond Coalition For Youth and will help us continue to provide prevention programs that engage and inform youth about the dangers of drugs, alcohol, stress and so much more.  RCFY is a 501c3, and all donations are tax-deductible.
Raymond Coalition for Youth has been successfully promoting positive healthy choices for youth since 2002 and this is our key fundraising event.  They are grateful to our many community partners and supporters who continue to work together to make great things happen. 
A special thank you to both the Raymond Area Rotary Club and Exeter Hospital for sponsoring the comedian.  The Raymond Rotary meets on Wednesday mornings at the Cork in Keg in Raymond at 7:30 a.m.  We still have sponsorship opportunities available to highlight your business. 
Tickets and tables are available.
Tickets are $80.00 each. Tables are $900.00 each.
We hope you will plan to join us and bring a friend. 
Purchase tickets online here through PayPal (with a small fee that is charged by PayPal for this convenience). 
You may also purchase tickets by mail. Send a check to made out to "RCFY", 4 Epping Street, Raymond, NH 03077, for each ticket and include the name and address they are to go with. Or, you may stop by our office or connect with a staff or board member to purchase in person, avoiding any online fees.
For more information, please contact our office: call 603-895-7061, or e-mail info@rcfy.org. 
Purchase your tickets safely & securely online with PayPal:
Choose your sponsorship level:
Auction / Raffle Donation Opportunities Available: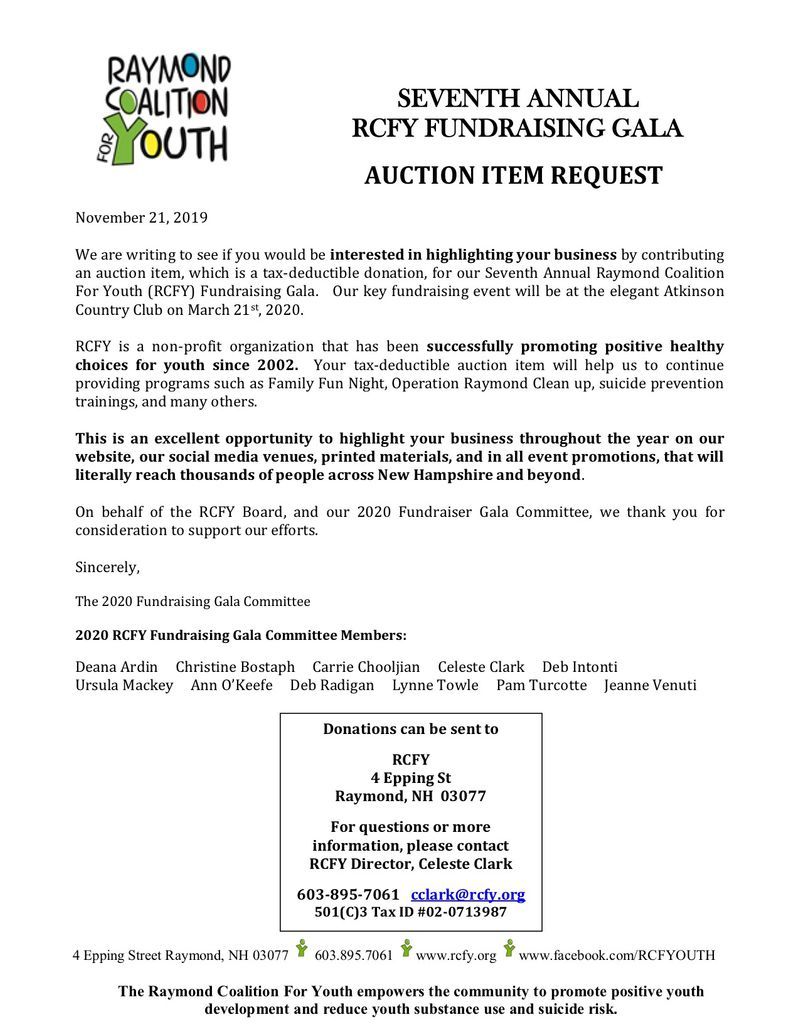 ---
Thank you to our Sponsors:
Thank you to our Donors:
Vacations of a Lifetime!
These Vacation packages are available for purchase before and during the Gala. 
We are happy to extend these opportunities to those who are not able to attend the Gala.
View Pictures of Previous Gala Vacations:
We've had a lot of questions about these trips. The first answer is - "YES!"  People do go on these trips and really enjoy them.  We have some pictures and information to share with you, courtesy of RCFY supporters. So click on the photos below to see some beautiful pictures, and enjoy!  Maybe you'll be sharing your pictures with us next.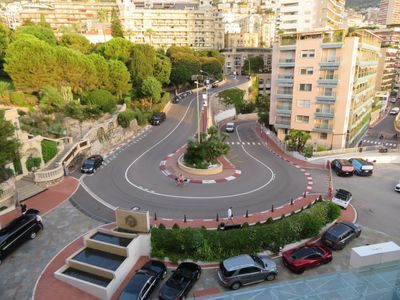 "A couple of years ago at the Gala we decided to bid on a trip to Monte Carlo.  This was the first time we got a trip from an auction and we were worried about how things would go.  How would we be contacted?  What did we need to do?  How are the tours they said we get?  The company Mitch-Stuart Inc. did a fantastic job with all our tours and accommodations.  As soon as everything was turned in they emailed us right away.  Worked with us on what dates were available for when we could go and booked all our tours.  The accommodations were top-notch.  The tours were some of the best tours we had ever taken. I would not hesitate to work with this company again.  The only issue we had was that I did not get to use them to plan the second half of our trip in Paris."  ~ Joseph Saulnier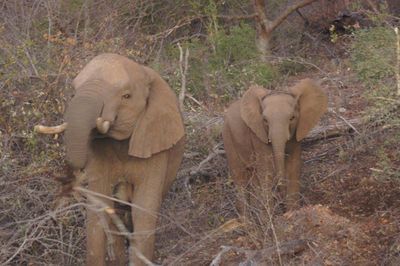 "Our trip to South Africa was a dream come true!  It was an amazing adventure that we would not have attempted on our own, so winning it at the RCFY Silent Auction led to an amazing experience.  We had fabulous accommodations, knowledgeable guides and trackers in the bush, and tasty food.  We saw beautiful wild animals, took hundreds of photos, and enjoyed every minute of our trip.  Staying at several locations in South Africa gave us an opportunity to learn more about the culture and geography and to meet more local people.  The suggested travel agents were very attentive and experienced. Thank you RCFY, for memories for a lifetime!  Next on our travel plan is to visit Bali, also thanks to RCFY.  We wouldn't have done these trips without you!" ~ Susan Hilchey and Bob Gagnon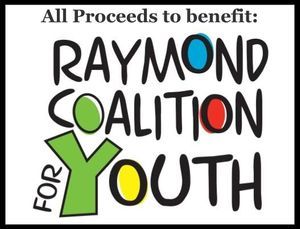 ---
Please visit our 2019 Gala page for highlights, click the banner below to view photo album: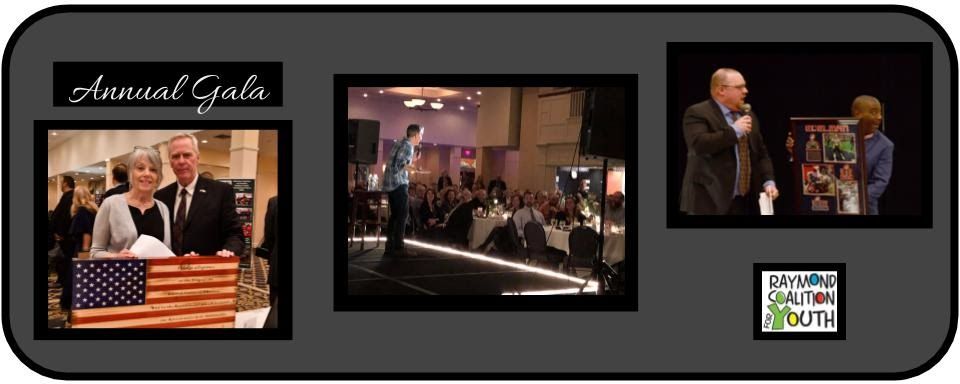 To view previous Gala highlights, visit our Gala Archive page.