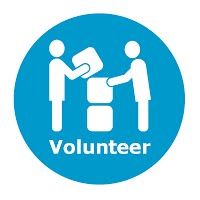 Here's what we are working on currently, and how you can help:
Gala Fundraiser Committee - 7th Annual Fundraising Gala on 11/13/2020
Works with staff to:
Find and collect donations
Bake cupcakes
Spread the word to sell tickets
Advertise the event
Plan the event (live/silent auction, 50/50 and wine raffles)
Take pictures
Assemble handouts
Assemble gift bags
Decorate Function Hall
Set up and clean up
Youth Action Groups

Youth Action Groups meet weekly:
Tuesdays for High School at 2:15 pm via Zoom
Wednesdays for Middle School at 2:45 pm via Zoom
Provide snacks and beverages for youth action groups - Please visit our online sign-up calendar
Help youth with projects they're working on - billboards, videos, etc.
General Help:  We welcome General Help at any time of the year, no matter what events are happening.
Share monthly community meeting event dates and attend monthly meetings
Flyers, resource cards, posters, signs & community resource guide distribution to local businesses & organizations
Help us promote and sell our RCFY Discount Cards
Help enroll local businesses & organizations to support RCFY mission & goals
Focus Group Leader – Host a focus group
Speaker for events
Board of Directors
Building Committee
Recovery Task Force meeting
Historian/Scrapbooking
Other...
---
Why volunteer for the Raymond Coalition For Youth?  
People volunteer for so many reasons – out of a sense of service, because they have skills to share, and YES, just because it feels good to be needed!  At RCFY we believe that volunteering is an exchange.  As Susan J. Ellis of Energize, Inc. says in this fantastic article, "Adding your effort to the work of others makes everyone's lives better."
What type of Volunteer are you?
There are many ways to support and make a difference.  Depending on how much time you want to spend volunteering and where your interests lie, there are all kinds of things you could do!  The following are just a few examples – call our office at (603) 895-7062, or contact Christine Bostaph directly, to discuss how YOU might best fit into the Raymond Coalition For Youth as a volunteer.  Any and all time is appreciated.  You can give 2 hours per week, 2 hours per month, or 1 day a year, or you name it!

Volunteering is truly an everyone thing!
As the Raymond Coalition for Youth has grown, so has the need for volunteers.  There are many opportunities for you to support healthy development and positive choices for our youth while helping us build a stronger community.  Recruitment for volunteers is ongoing.  The Raymond Coalition for Youth invites you to join us in our effort to provide positive choices for our youth, along with supporting their parents and guardians by providing programs that enhance their ability to nurture and encourage our youth for a positive future.

For more information about volunteering,
Fill out our online Volunteer Interest Form which is submitted to Christine Bostaph, our Program Coordinator.  If you have any questions about the survey, feel free to: Call our office at (603) 895-7062, or Contact Christine Bostaph directly via e-mail.

Volunteer Today!  Call: (603) 895-7062. 
For the past 15+ years, Raymond Coalition for Youth has sought to broaden the reach of community involvement in Raymond.  Our staff, board members, and partners work hard each and every day to provide opportunities for community members to get involved and make a difference.  We appreciate every individual that lends some time to help us achieve our goals, and take pride in being a part of such a wonderful Community of Champions!

Interested in getting more involved with Raymond Coalition for Youth?  There are several ways you can do this!  We are always looking for volunteers for 'take-home' projects and for help with our bigger events.  From staffing community information tables to stuffing envelopes for our Annual Drive, or volunteer to run a game during Summer FUN Series--there is an opportunity awaiting you!  Please send us an e-mail or check out our updates on Facebook to see what volunteer opportunities are available. 
We also have monthly community meetings on the 2nd Thursday of every month at Raymond Baptist Church - located on Rt. 27 in Raymond from 9-10:30, and we would love to see you there!
Please view our Volunteering Guidelines: