Its almost Town Fair time! 
 Would you like to have some fun and share some time to help? RCFY Volunteers are the best!!  If you have a couple of hours to help with the  Raymond Coalition For Youth (RCFY) table, you would be most appreciated!! July 7-9 2023. We have two & three hour shifts Sign up here!
You will always have a staff member with you. Tasks include sharing information about RCFY with the community and helping with a fun game.
You can sign up here on our Sign Up Genius form RCFY Volunteer Sign Up
 If you have any questions you can contact Pam Baker pbaker@rcfy.org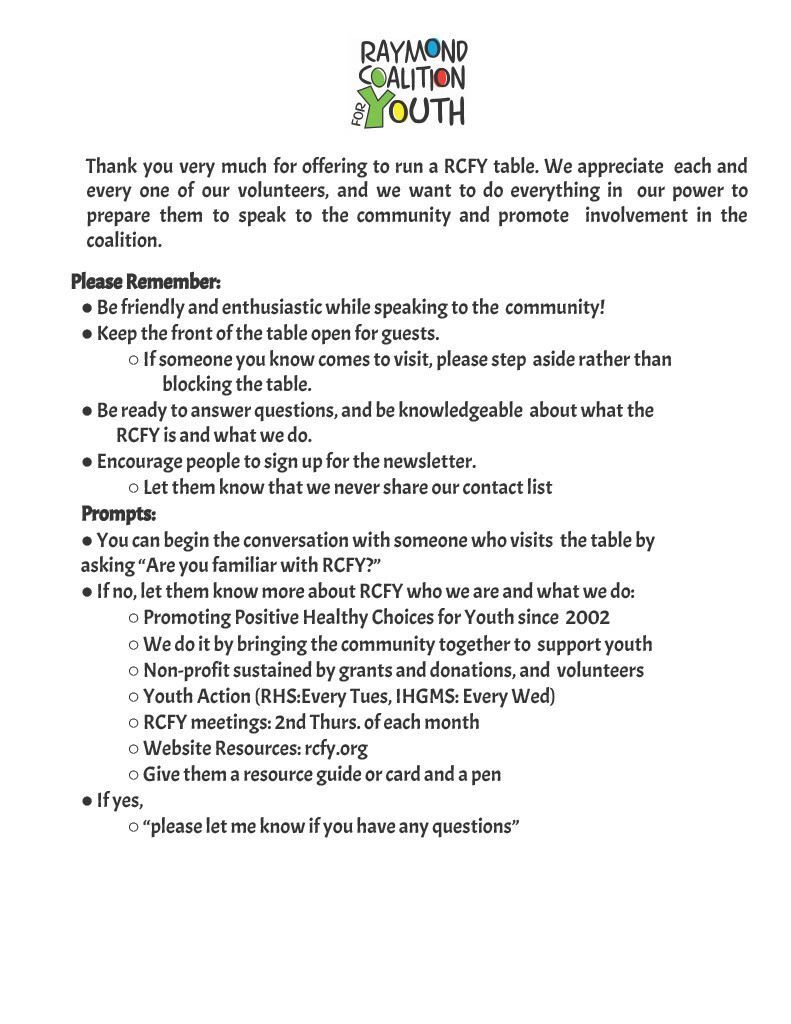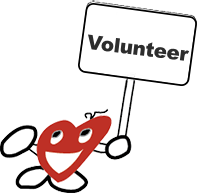 Our volunteers are the BEST!!
If you are a one time volunteer for an event or activity, or a regular we can call on to jump in, you are appreciated and make a difference!!
Interested in volunteering?
For more information about volunteering:
Please contact our office, info@rcfy.org or 603-895-7061/7062 to let us know how you would like to help and what your interests are.  We have many opportunities listed below and current ones listed on the form provided here.  The first step is to fill out the form and let us know your interest so we can make your experience with RCFY a positive and productive one for you and RCFY alike.  
Why volunteer for the Raymond Coalition For Youth?  
First and foremost - to make a difference.  People volunteer for so many reasons – out of a sense of service, because they have skills to share, and YES, just because it feels good to be needed!