Thank you to everyone who made our
Tenth Annual Raymond Coalition For Youth Prevention Summit
on October 20th, 2023 a complete success.  A special thank you to our speakers, guests and sponsors.
---
Below are the video segments of our speakers for the day.  If you were not able to join us please take some time to check out the important information that was shared during our morning.  These are also available on our RCFY YouTube page.
Thank you to those who took pictures to help us capture our day.  A special shout out to our own RCFY Youth Action member Alicia who helped with this task as a part of the Yearbook Committee.  To see more pictures you can view our album on Facebook.
We want to congratulate our Leadership Award recipients:  Youth Leader Award - Ms. Ava Lind, Community Leader Award - Representative Tim Cahill, and our first annual Greg Sevinsky Community Partner Award - The Raymond Area Rotary Club.
We want to express a special thank you to our sponsors that generously supported this event financially.  Without their support the day would not have been possible.  We ask to you to please remember to support our local businesses that support local prevention efforts.  
If you have any questions about the day please reach out to our office.  
10th Annual RCFY Prevention Summit
---
Thank you to our 2023 Prevention Summit Sponsors. 
2022 RCFY Prevention Sponsors
---
View past Prevention Summits below
---
On October 28, 2022 we hosted our 9th Annual Raymond Coalition For Youth Prevention Summit.  This year RCFY celebrated twenty years of promoting positive healthy choices for youth.  An accomplishment we only have due to the many people who have been a part of our great work over the years.  This year many of guest commented that "it was the best ever."   This is on top of compliments such as it is "The premier prevention event happening in NH." 
We want to thank everyone who joined us for the day and helped to make it happen with financial supported as well as help with the many, many tasks that go along with planning such a great event. 
Our RCFY Youth Action students once again did a remarkable job.   They each shared with the group what Hope is to them.  
We have pictures of the day below, thank you to Rebecca Hallisey, as well as a link to see video of the morning, thanks to our great friends at Raymond Community. TV..
---
Thank you to the following Sponsors for your support!  The day couldn't have happened without you and you are appreciated!!
Thank you to the following 2022 RCFY Prevention Summit Sponsors:
Legacy Sponsor -Exeter Hospital     Walmart DC of Raymond        Engagement Sponsor - Aggregate Industries 
Empowerment Sponsor - AmeriHealth Caritas of New Hampshire
Education Sponsor  - Derry Medical Center            Palmer Gas and Oil           Granite State Specialties 
       Raymond Area Rotary Club
Advocate Sponsor     Edward Jones - Dustin Ramey - Raymond NH              Epping General Dentistry
Jackson Lumber and Millworks     Petra Paving
Our 2022 Prevention Summit was made possible with support from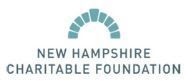 ---
2022 RCFY Community Leader Awards
A special thank you to our Photographer - 
Rebecca Hallisey, REALTOR, Coco, Early & Associates, Bridge Realty Division, 15 Garden Road, Plaistow, NH  03865,   cell      603-560-1247 - email  rhallisey@cocoearly.com  
2022 Prevention Summit Invite and Sponsors
---
2021 RCFY Prevention Summit Recap - Thank you to everyone who made it a success!!
The 2021 Prevention Summit theme was the puzzle piece, to highlight the important role that each member, business, organization and induvial citizen plays in the success of a coalition.   The event is designed to offer a compelling learning experience, with a focus on substance misuse prevention, focusing on the protection of our children and a safe community. Each of the past seven years, our event venue has been packed to capacity.
Our breakfast presentation has become our premier awareness and engagement event to help provide information and solution-based approaches to prevention work and community engagement. Our guests represent law enforcement, schools, parents, healthcare, media, businesses, faith-based organizations, youth, and elected local, county and state representatives.
---
2021 RCFY Prevention Summit
View Previous Event Highlights:
Visit our Facebook page for pictures from the event. Feel free to tag and share! 
---
Each year we have been very fortunate that our partner, Raymond Community TV, has recorded our event. 
You can view past year's Prevention Summit's on our RCFY YouTube Channel
---