Disc Golf at Riverside Park in Raymond NH
RCFY is excited to announce that in June of 2020 the Raymond NH Selectman gave permission to RCFY to begin work on brining a Disc Golf course to Riverside Park in Raymond, located at the end of Sundeen Parkway, off Langford Rd.
RCFY is collaborating with the family and friends of Cam Baer, the course will be in memory of him.
We are very grateful to Acme Golf and our designer Dennis Grzywacz, who is working with us to make this a reality. 
Due to COVID and unexpected costs, availability of supplies and reduced man power this project is taking longer than expected.  It is still be worked on and moving along, we are unable to give an estimated opening date at this time. 
If you are interested in volunteering or more information you can visit the Cam Baer Memorial Disc Golf Park at Riverside Park Facebook group for updated information.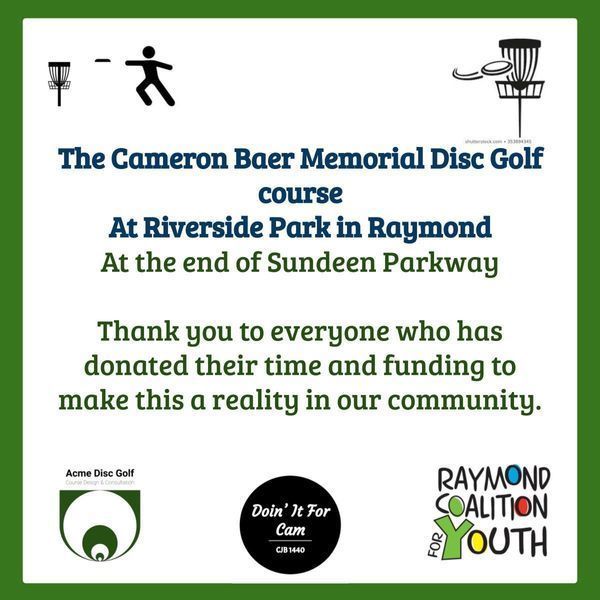 Donate anytime to our Disc Golf project, safely and securely via PayPal: