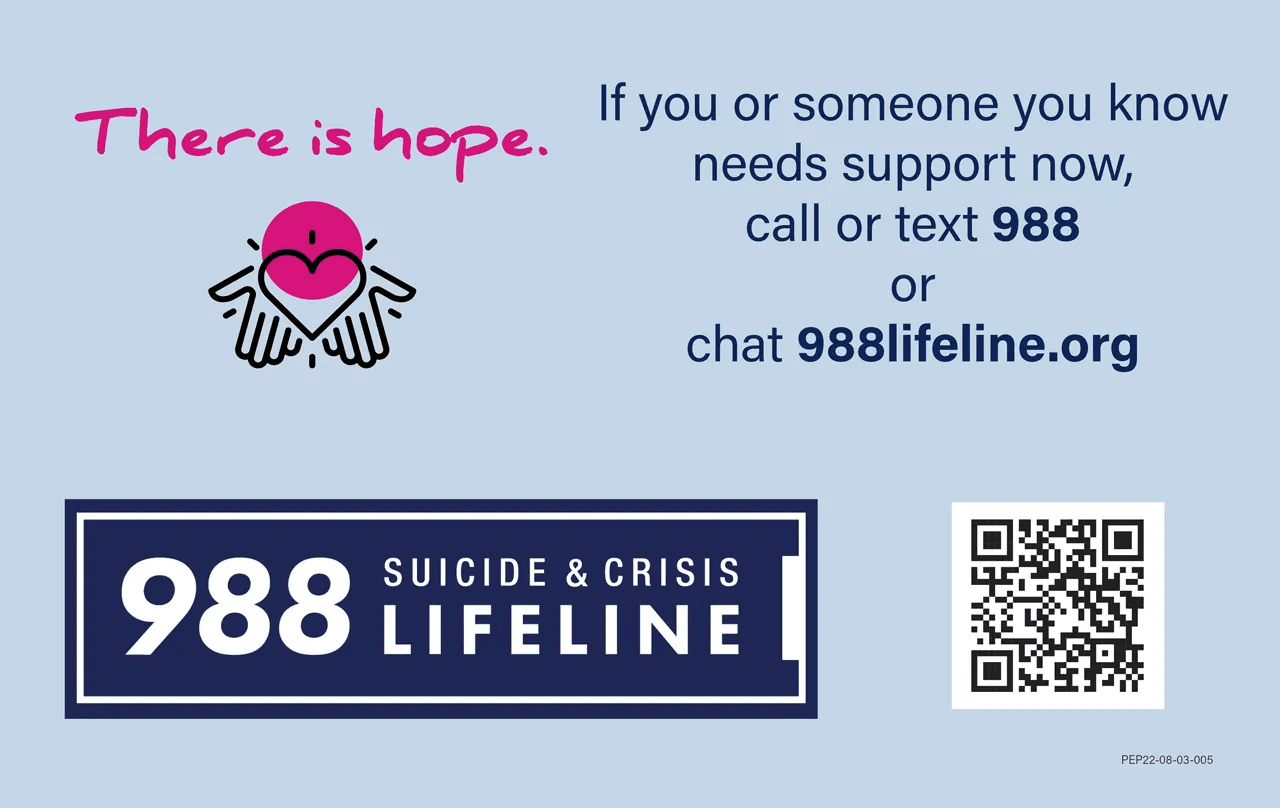 Mental Health Awareness
Please pause to take care of yourself, know there are resources to help, and most importantly that you are not alone.
There are people who care and resources available to help. 
Please see below
A family conversation guide for someone who is supporting a loved one dealing with mental health and/or substance use disorders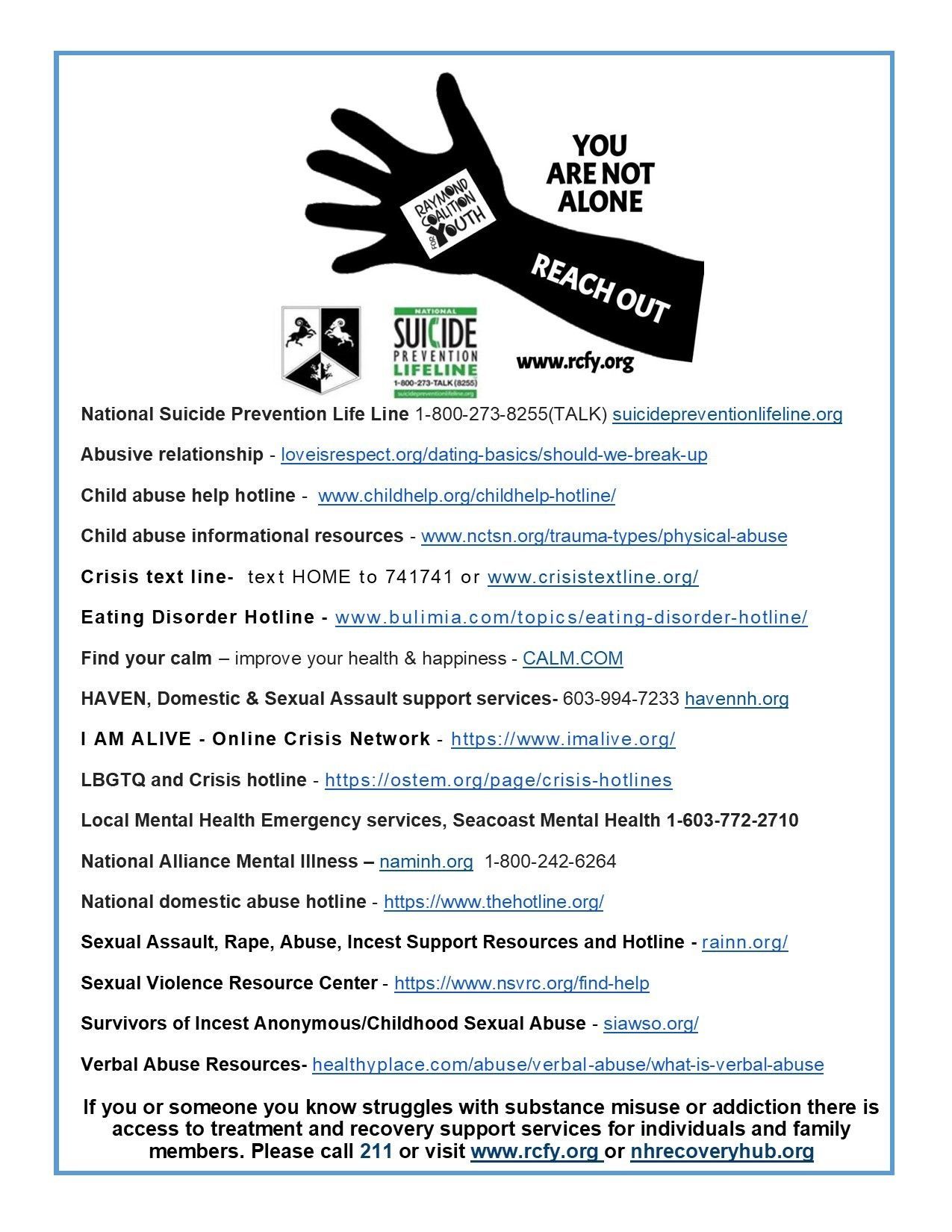 ---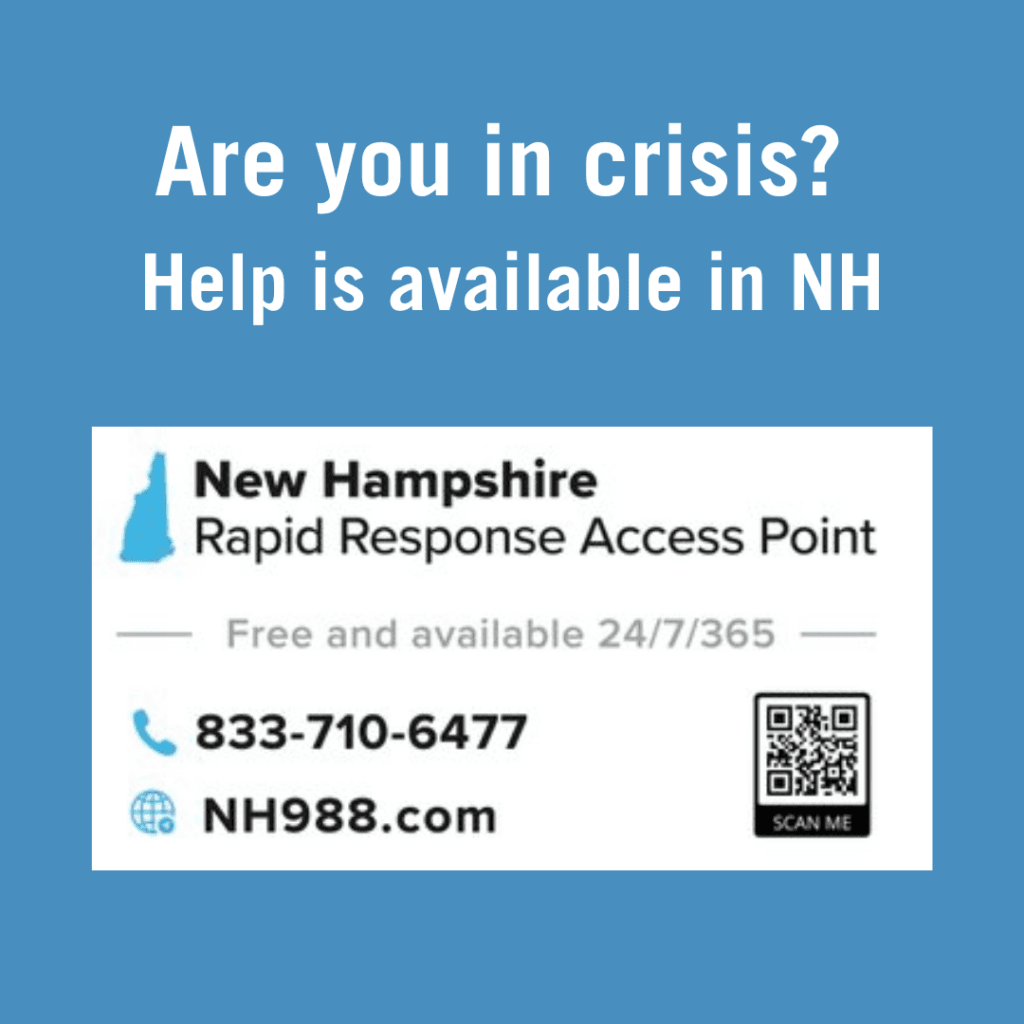 Thank you to our RCFY partners who made this outreach event a success!  The Raymond School District, Seacoast Public Health Network, Lamprey Health Care, HAVEN, Seacoast Mental Health, Connors Climb, New Life Church, the Raymond Recreation Department.
Reach Out - You Are Not Alone