If you or someone you care about struggles with substance misuse, please know you are not alone, people care and they want to help. We encourage you to use the information below for assistance. The information provided below is from trusted people and organizations who RCFY is familiar with.  If you have any questions, or need additional information, please contact our office. 
Unite Us New Hampshire Find Resources  Get Help! Click here, fill out the form and a Resource Navigator will contact you. The information you enter is completely confidential and will only be shared in order to connect you to services.   https://newhampshire.uniteus.com/
There is also the NH Rapid Response for substance misuse and mental health crisis support - 1-833-710-6477 or go to nh988.com 
If you prefer, you can contact our office at 603-895-7061 or info@rcfy.org to talk to someone who can help walk you through the process right here in Raymond.
If you have a loved one struggling with substance misuse please use this supportive resource and know you are not alone.  It is very important it is to take care of yourself as well, visit www.libbycataldi.com and sign up for the weekly email.
---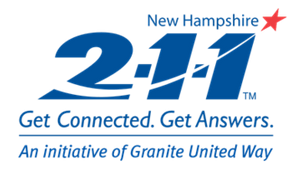 2-1-1 NH is the connection for New Hampshire residents to the most up to date resources they need from specially trained Information and Referral Specialists. 
2-1-1 NH is available 24 hours, 365 days a year. 
Multilingual assistance and TDD access are also available. 
Outside of New Hampshire, call 1.866.444.4211.

ENHANCING RECOVERY THROUGH SCIENCE
The Recovery Research Institute is a leading nonprofit research institute of Massachusetts General Hospital, an affiliate of Harvard Medical School, dedicated to the advancement of addiction treatment and recovery.
---
Helpful Links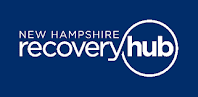 Narcotics.com specializes in connecting people with the resources and tools they need to recover from opioid addiction,
New Hampshire Recovery Hub: New Hampshire Recovery Hub is a resource for people who are curious about, entering, or sustaining recovery from substance use disorders. is aimed at assembling all of the information in one spot and letting people know it has the seal of approval from state officials. This website launched in May 2018 and is a partnership between the NH Bureau of Drug and Alcohol Services and peer recovery services at Harbor Homes.
There are many options, and many paths, to recovery and support. 
Counseling Services:
Seacoast Mental Health Center – Promoting recovery since 1963
Webster Place Recovery Center – Where recovery works
Family Support:
Addiction Policy Forum: Addiction Policy Forum is working to eliminate addiction as a major health problem in the following areas: Helping Patients and Families in Crisis, Improving Treatment, Prevention, Raising Awareness and Promoting Education and Advocacy.
A Safe Place – Saving lives and creating futures
A Parent's Guide to the Teen Brain
Boys Town – Saving children, healing families.
NIEHS Activities – Spend time with your child and have some fun – Games, Puzzles, Experiments
Families First – Support for families, health care for all
Family Day – Family dinners are an effective way to help keep America's kids substance free
Family Support Groups in New Hampshire - Provided by Granite Pathways
Seacoast Family Support Group - Providing peer support to adult family members with a loved one afflicted by Substance Use Disorder.  In January, meetings resume the 2nd and 4th Tuesday of each month.  For any questions on the Family Support Group meetings, please call 603-731-4227. 
Treatment & Recovery:
Addiction Recovery Services – Evidence-based treatment for substance use and co-occurring mental health symptoms. Portsmouth and Salem, NH locations. Intensive Outpatient Programs and Aftercare offered.
Addiction Center: Helping you find an inpatient drug rehab in New Hampshire.
Addiction Resource Center - An initiative of the Addiction Policy Forum, Addiction Resource Center is a comprehensive, interactive portal to support individuals and families struggling with addiction, learn about substance use disorders, and access help.  
Crossroads Recovery Center is located in Salem, NH. You can contact their office at (603) 912-4490. You may also visit their website for more information. 
GateHouse Treatment:  GateHouse Treatment is one of the leading drug rehabs in NH. The drug treatment center is located in beautiful Nashua, New Hampshire, conveniently minutes from downtown Nashua. Their drug rehab in Nashua is an intimate setting with very individualized and focused care.  For 24/7 Treatment Help, call: (855) 448-3588.
Granite Recovery Centers - Their New Hampshire addiction treatment centers offer a unique blend of evidence-based clinical psychotherapies with a comprehensive 12-Step curriculum. Our addiction treatment programs feature a full continuum of care that includes medical detox, medication-assisted treatment, primary residential treatment, extended care, sober living, and intensive outpatient counseling. Our success is evidenced by our active, growing alumni community, each of whom will tell you that what they do, along with the skills they provide, saved their lives – and continues to do so.
Live Free Recovery offers a comprehensive approach to treating adolescents and adults with a substance use disorder. Contact them at (603) 702-2461, or info@livefreerecovery.com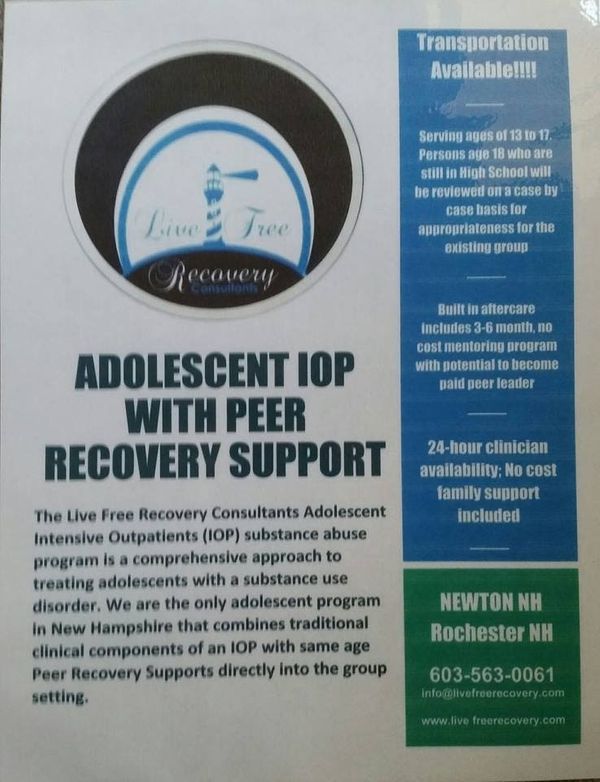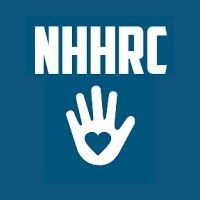 New Hampshire Harm Reduction Coalition - NHHRC is a statewide grassroots organization dedicated to the implementation of public health strategies that reduce the harm associated with drug use and misuse. NHHRC engages in policy advocacy, multi-sector education, resource and policy development, coalition and capacity building, and direct services.
Persist – A support group for pregnant and parenting women in recovery from substance use.  This free, weekly support group meets every Tuesday from 9:00 am-10:00 am in Haverhill, MA. Visit their website, or contact 978-992-8010. 
Road to a Better Life – Free yourself from your struggle with dependence. Nine locations throughout New Hampshire: Somersworth, Newington, Merrimack, Concord, Plymouth, North Conway, Littleton, Wolfeboro, and Lebanon. 
Step Up Parents - Step Up Parents provides financial assistance to kinship caregivers in New Hampshire who are raising the children of parents with substance use disorder.
Their Misson "Helping individuals and families find their way to a life free of the effects of alcohol and other drugs through comprehensive treatment and recovery services open to all." Locations in Franklin and Manchester, NH. Farnum has open assessments each day right in Manchester. Contact: 1-888-840-4243.