The Raymond Coalition For Youth, Inc was classified as a nonprofit 501(c)(3) in January of 2004 and as such requires a dedicated volunteer governing board of directors. 
The board meets regularly on the 1st Monday afternoon of the month, 3:30 pm – 5:00 pm. 
Members of the board of directors are elected, serve terms, and represent various backgrounds prevalent to the work of RCFY.  The board sets direction of RCFY and is responsible for the sustainability of RCFY into the future.  People who care about young people and want to make a difference are always welcome! These meetings are open to the public.  
If you have an interest in serving on the RCFY Board of Directors, we do have a process for joining.  Please click on our Bylaws below, which includes an interest form to fill out and submit to our office, info@rcfy.org.  If you have questions, please do not hesitate to contact our office.
The following are the current Board of Directors Officers and Members.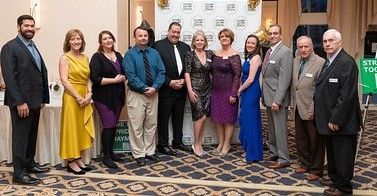 Pat Arsenault -Chair of the Board and Treasurer

Director of our 21st Century After School Program in the Raymond School District. Pat grew up in Raymond and has a passion for supporting our youth and the community as a whole. He understands the importance of adults taking an active role in being involved with young people and sees every day the difference it makes. Pat has been involved with RCFY since 2006 serving in many different capacities. He has been our Treasurer (2012), our Secretary(2015) and was elected as Board Chair in November 2021.

Dustin Ramey, Vice Chair and Sustainability Director

A financial Advisor with Edward Jones and a Raymond Area Rotary Club member, Dustin is a very active member of the Raymond community. He feels that RCFY offers an important positive support system to youth in the community that may not have it at home. He has been on the board of directors since July of 2016 and is a leader on the Sustainability Committee, bringing action and commitment to supporting and improving our community.

Deborah Intonti - Secretary

I became a Board member in 2019 in hopes that joining this group of individuals and students would
give me the opportunity to support and engage with my community and to make a difference in
someone's life. It is these connections and engagements that allow me to voice my concerns and assist
in any way possible to help alleviate substance misuse, mental illness and the struggles that we see in
our youth and society today.
It is my hope that I can support someone in connecting to the resources available to them to help turn
their life around by showing compassion and care. Thank you for granting me this opportunity and to be
surrounded by professional colleagues who have the same mission. Deb joined in 2019

Carrie Chooljian

A Care Manager at Lamprey Health Care, Carrie has been involved with RCFY, attending monthly meetings for the past several years. She is dedicated to the mission of RCFY and understands the value that RCFY brings to our community and beyond. Carrie has strengthened our partnership and collaboration with the medical community to better serve patients and raise awareness of the general public overall. She is a team player who brings great ideas and has a hands-on approach to making a difference. Carrie joined the board in May 2016, and currently serves as the Secretary.

Ali Bousquin

Family Ministry Director at Bethany Church. Ali has been a member of RCFY for the past few years and joined the board of directors in 2011. She served as Chair of the Board from May 1, 2017 - November of 2021. Her dedication to RCFY and leadership in youth development are true assets to all of the work we accomplish.

John S. Gagliardi

John is a long-time resident of Raymond, NH and the owner of Alarm Systems Plus, for over 38 years. He has served on several boards throughout the community, and was a past President of the Raymond Rotatory Club, where he has been a member for many years. John has been a continuous supporter of RCFY, joining the board in 2019, bringing valuable business experience to help strengthen the Coalition.

Tim Carta

Timothy Carta Jr. joined the RCFY Board of Directors in January of 2023.
Timothy was a member of the RCFY Youth Action while a student at Raymond High School as well as interning with the RCFY the summers of 2015 and 2019.
After graduating from Quinnipiac University with a Bachelors in Software Engineering, he returned to Raymond and currently works as an Associate Software Engineer at Fidelity Investments.
Timothy brings a wealth of knowledge and information to the board of directors as someone who grew up in the community, knows what RCFY is all about, and has the perspective of a young professional who wants to give back to the community.
---
---
Our Staff:
Celeste Clark, Executive Director

Executive Director, Celeste Clark

In 2000, Celeste was a concerned parent, willing to get involved, take a stand, and work hard to get the idea of a Coalition going. The University of New Hampshire invited members of the community together to have a conversation about Raymond NH youth who participated in a Youth Risk Behavior Survey sampling. This report showed our youth to have the highest rates of past thirty-day use for Alcohol, Marijuana, Tobacco and other drugs. As a parent of four children in the school district, it was time to get involved and be a part of the solution.

Devoting more hours of her personal time than she can count, Celeste is living proof that believing in a cause, and working diligently, can bring about amazing change. Celeste is a positive thinker and a true believer in empowering youth and giving them a voice. In addition to Celeste's infectious passion for youth and community collaboration, she is well versed in the continuum of substance misuse prevention, treatment and recovery. She approaches working with individuals and the community with compassion and understanding. She is a CADCA (Community Anti-Drug/Alcohol Coalitions of America) graduate, managed two cycles of Federal Drug Free Community grant funding, and holds certificates Nonprofit Management, Grant Writing, Juvenile Diversion, Connect Suicide Prevention, and stays updated and current on substance misuse prevention practices.
"I treasure the adult role models who were there for me growing up. In our work we never know when our prevention efforts will impact someone and make a difference. For me, I will always remember the day our school had a speaker come in who said "you don't need alcohol or any other drug to have fun." That was a message I hadn't gotten from any adult in my life prior to that day. Substance misuse prevention and positive youth development takes everyone in the community working together to make it a success. I am proud of the partnerships and relationships RCFY has created in our community over the years, and am even more grateful for the positive impact it has had for our youth."

Pam Turcotte, Finance Director

Finance Coordinator, Pam Turcotte
Few understand the needs of the youth and community more than someone like Pam who has dedicated much of her time not only to the Coalition but to the many committees and boards. Pam is a local businesswoman, foster care mother, substitute teacher, and long-time resident of Raymond. She served on the Coalition's Board for four years before transitioning into the role of Finance Officer and is the current Administrative Program Coordinator, where the Coalition continues to benefit greatly from her insight and extensive financial accounting background and expertise.

Pamela Baker, Program Coordinator

Program Coordinator, Pamela Baker

Pamela joined the RCFY team in August of 2021. She has a passion for supporting our young people through prevention and recovery efforts. RCFY is excited to have someone with such dedication and enthusiasm, along with a commitment to our youth and community, to help engage, educate and empower our RCFY Youth Action programs.

"I am grateful to have the opportunity to work as Program Coordinator for a terrific team with RCFY. I spent my childhood growing up in Raymond and have worked with the school system for many years. My heart has always been with this small-town community and the youth that reside here. Over the years I have watched the Coalition support youth and families who have struggled with substance misuse, emotional health issues and provide positive social connections and opportunities. It is my desire to be part of this team that gives youth a voice and offers their families the support it takes to assure wellness for all our children. "
Photos courtesy of Lily Jack Photography, © October 4, 2019.
Please visit her website: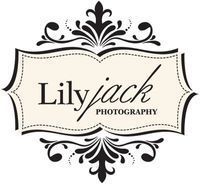 ---
Pictured: Back Row - Bill Sparks, Patrick Arsenault, Greg Sevinsky, Dustin Ramey, and Mark Hassenpflug.
Front Row - Ali Bousquin, Carrie Chooljian, Tricia Wentworth, and Cutler Brown.

Pictured: 

Back Row - Bill Sparks, Patrick Arsenault, Greg Sevinsky, Dustin Ramey, and Mark Hassenpflug. 

Front Row - Ali Bousquin, Carrie Chooljian, Tricia Wentworth, and Cutler Brown.
The following individuals are past board members. We thank them for their time, and dedication to RCFY: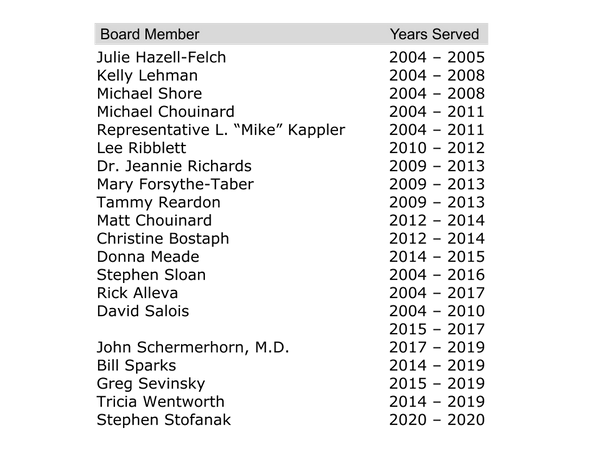 Have questions or want to learn more about our Board of Directors? Contact our office for more information.
---
Thank You to our past board members for their service.
(Pictured, left to right: Tricia Wentworth, Greg Sevinsky, Bill Sparks and Dr. John Schermerhorn)