Raymond Coalition for Youth monthly meetings are comprised of many different participants from the community, schools, law enforcement, healthcare, media, town government, youth-serving organizations, and parents, that come together to brainstorm new ideas and share knowledge of available programming and network services. Twenty people, on average, attend, along with a monthly guest speaker and discuss various topics. We have room for more!

Our meetings are normally held at Raymond Baptist Church on Route 27 in Raymond. Attendance has grown significantly through the years and we are very grateful for our previous host, Lamprey Health Care, so grateful for the many years of their support and consistent meetings there.
Check here often for meeting dates, agendas, and minutes.
PLEASE NOTE: Our Monthly Meetings since April have been online via Zoom. Members MUST RSVP in order to obtain an invitation.
2020 meetings:  Held the 2nd Thursday of every month, 9:00–10:30 a.m. Everyone Welcome! 
December 10th
2021 meetings:  January 7th, February 11th, March 11th, April 8th, May 13th, June 10th, July 8th, NO August September 9th, October 7th, November 11th and December 9th
"Working together we achieve success!"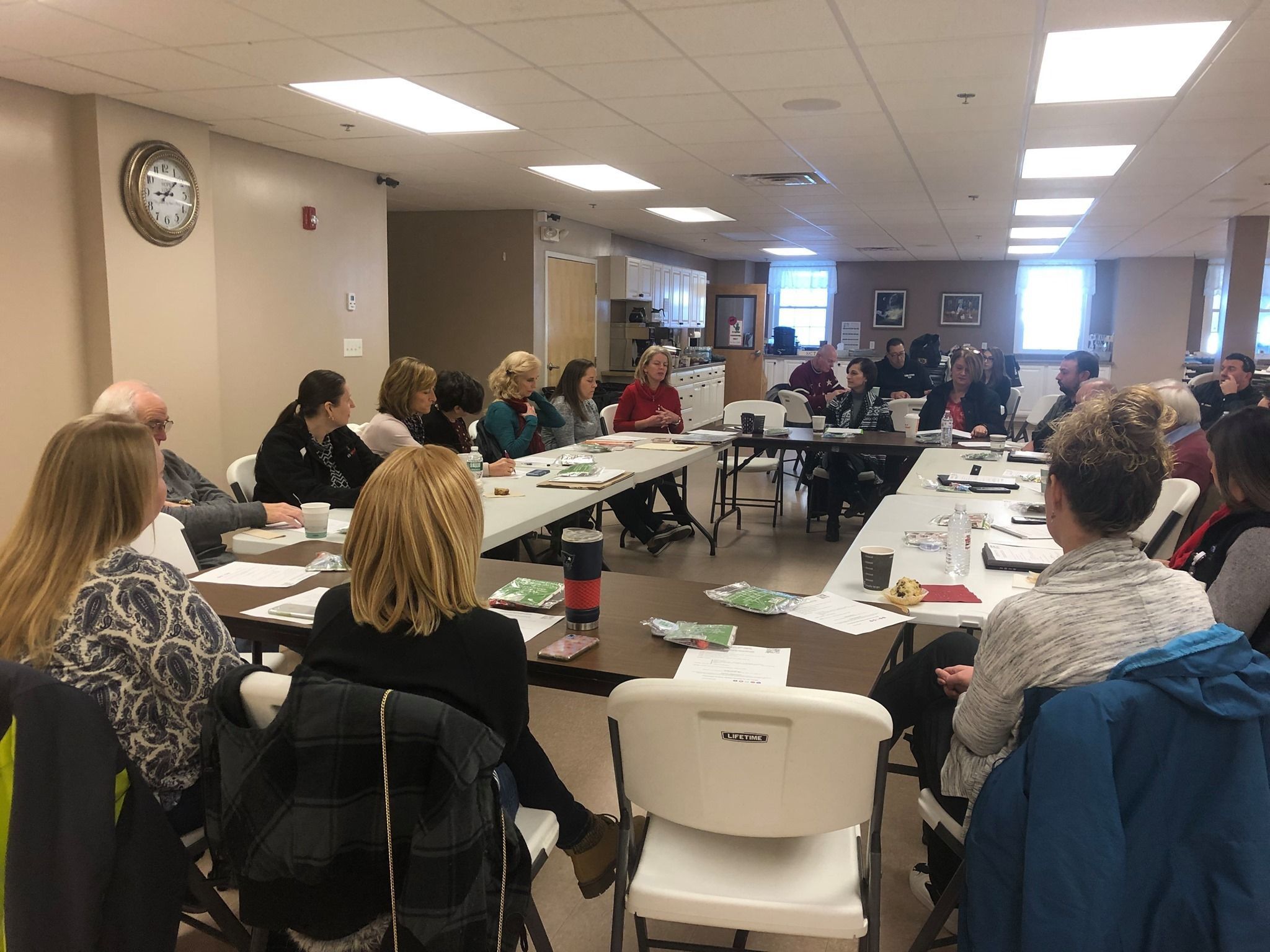 ---
June Meeting Agenda:
Watch the recording of our May meeting here:
May 2020 Minutes:

May 2020 Meeting Agenda:

April 2020 Minutes:

April 2020 Agenda:

March 2020 Minutes:

March 2020 Agenda:

January 2020 Minutes:

January 2020 Agenda:

December Minutes:

November Minutes:

November Agenda:

October Minutes:

October Agenda:

September Minutes:

September Agenda:

July Minutes:

July Agenda:

June Minutes:

2019 RCFY Prevention Calendar