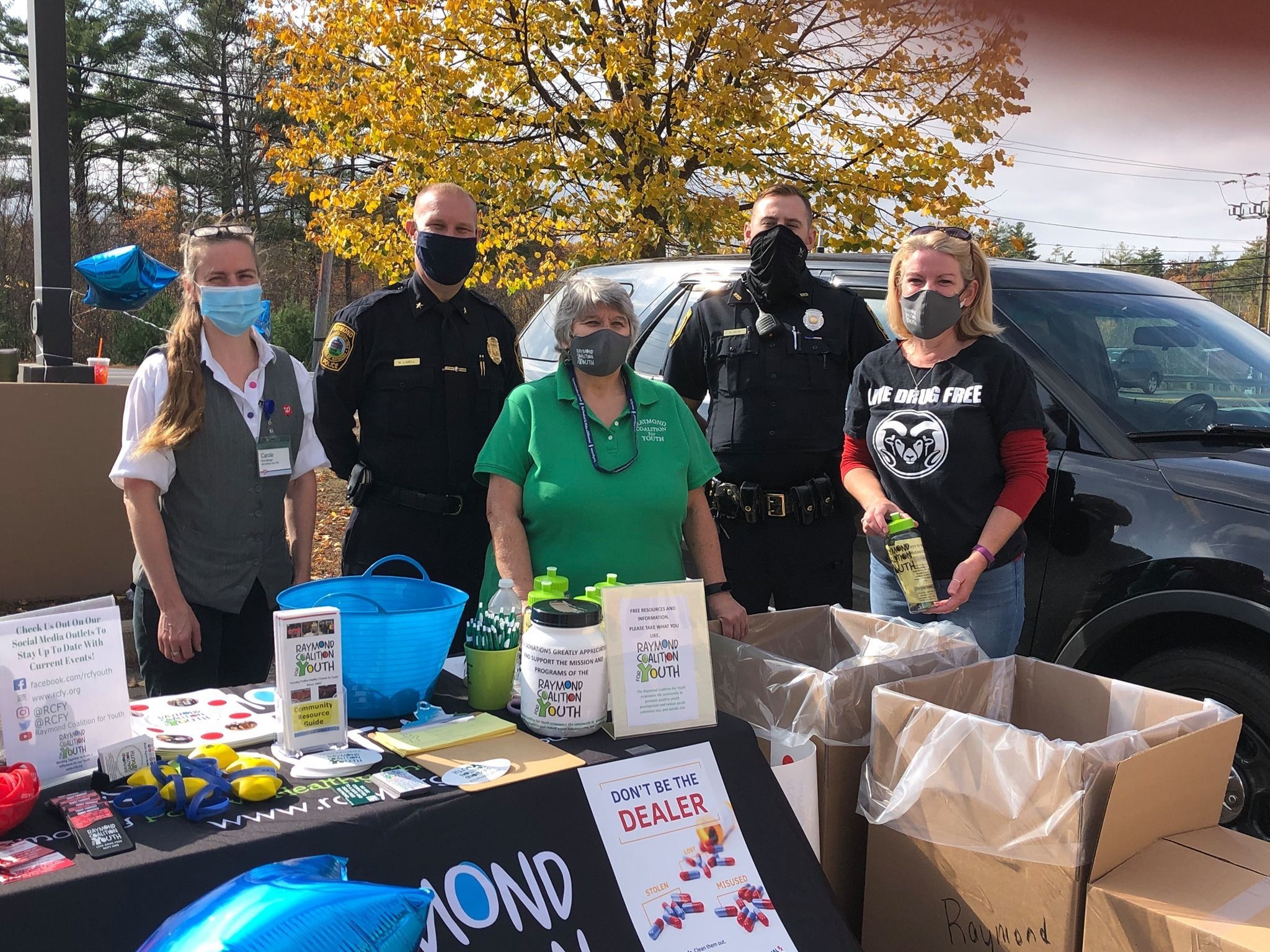 Thank you to everyone who stopped by to safely dispose of their medication at the 19th DEA Take Back event.  The Raymond Coalition For Youth coordinated the event which is sponsored by the DEA (Drug Enforcement Agency) in an effort to encourage the safe disposal of medication.
This is an opportunity to raise awareness of the dangers some medications can have on the environment if they are flushed down the toilet or thrown in the trash.  Neither of these are safe methods.  It is also important to be aware of not just having medication in your home if you no longer need it or it is expired.  
We collected 317 pounds of medication at the Raymond location and the statewide event collected 16,840 pound.  We got to see a lot of great people and hear stories from those who had lost a pet, had a loved one overcome cancer, and in many instances were just trying to find the right medication that worked for them.  
This event happens each spring and fall and RCFY is grateful to work with the Raymond Police Department and Walgreens to provide this great service to the community.  If you have medications you would like to safely dispose of Raymond, like many local police stations, has a permanent medication drop box located inside the lobby.
To learn more about RCFY visit rcfy.org or check us out on our local social channels.  Substance misuse prevention takes us all working together.  We appreciate your support.