If you have an emergency, please dial 9-1-1. 
For NH Information and Referrals dial 2-1-1
Get Help!  If you or someone you know is in trouble with alcohol or drugs, get help. Don't wait. You are not alone.
Visit our Community Resources Page, as well as our Treatment & Recovery Resources Page. 
---
PLEASE NOTE:  During the COVID-19 Outbreak, a lot of changes are happening. Please bear with us as we update the information on this page as soon as we are able. Please visit our COVID-19 Resource Page that is being updated daily. We thank you for your patience!
---
As you may know, the Raymond Coalition for Youth has formed a Recovery Task Force (initially called the Heroin/Drug Task Force) for our community. The purpose is:
To help break the stigma about addiction and substance misuse so those in need will seek services and resources.
To increase access to resources in our community to help individuals and families struggling with substance misuse and addiction.
We recognize that this concern is going to take all corners of our community working together to address it successfully and bring Hope and help to everyone affected by it.  The most successful and cost-effective strategy is prevention. 
When we talk about prevention we need to remember that there are factors that play a key role in making a difference. They include reducing access to a substance and increasing awareness of the risk and harm associated with use.  For an individual or family who is struggling with addiction, they need access to resources for support and treatment.  How is this prevention?  It is breaking the cycle of addiction, which some families experience.  If we can get a family help with their substance misuse it is less likely that their children will repeat the unhealthy behavior.  
To help reduce access:
We are encouraging everyone to look in their homes for any expired, overprescribed or no longer needed medication, and to drop off at the Raymond Police Department, 1 Scribner Road.  We also hold biannual National Prescription Drug Takeback events every spring and fall. 

If you have medication in your home please do not leave it out in the open, or in a location that others can access it without your knowledge.  An example: a medicine cabinet in your bathroom, behind a locked door.  Keep it out of sight and reach to be safe.

To Increase Awareness:
Heroin and prescription drug misuse is in our community and is affecting many families.
In the USA someone dies every 19 minutes due to a Prescription Drug overdose.
6% of our Raymond High School students have reported using Heroin in their lifetime
10% of Raymond students report using prescription drugs to get high in the past 30 days
We want to get the message into our community that it is here, we need to acknowledge it and work together to address it. We have put on two forums to raise awareness in Raymond and our surrounding communities. The individuals who share their stories are from Raymond and surrounding communities. They are brave enough to tell their stories because they want to help others and be a part of the solution to make a difference. The taped videos are available via your computer, thanks to Raymond Community TV. They can be viewed at a time convenient for you by clicking the links. Building A Drug-Free Home and Heroin, It Affects Everyone in Our Community.
---
Online links for Opioid Facts:
2018 SAMHSA Opioid Overdose Prevention Toolkit (Revised: June 2018)
Prescription Pain Pills – Patient/Caregiver Education
Millions of Americans take opioid drugs routinely for pain relief. While effective painkillers, they can also be dangerous and addictive. Learn more about your prescription and how you can stay safe.
Opioid Information from the Northern New England Poison Center.
Information for People Using Pain Pills or Other Opioids - a great page with thorough resources from the Connecticut Poison Control Center.
---
Heroin - the facts:
Heroin is a white to dark brown powder or tar-like substance.
This highly addictive drug is made from morphine, a substance from the opium poppy that quickly enters the brain. It affects the brain's pleasure systems and interferes with the ability to perceive pain.
Heroin can be used in many ways. Snorting (popular with new users), injecting into a vein ("mainlining") or into a muscle, smoked in a pipe or water pipe, mixed in a marijuana joint or regular cigarette, and inhaled as smoke through a straw.
Heroin is super-addictive. Any method of use – snorting, smoking, swallowing, or injecting the drug can lead to mental and physical addiction. Breaking the habit is extremely difficult, but possible.
Heroin use can have tragic and deadly consequences. It slows the way you think and react and dulls your memory. The strength of heroin varies and other substances are added to it making it unpredictable and deadly. A fatal overdose can happen even when first used. Other health risks from using heroin include HIV, hepatitis B and C, and other diseases.
Signs of heroin use. A person might appear drowsy ("nodding"), have nausea, impaired mental functioning, slowed down respiration, and constricted pupils. Signs of an overdose are shallow breathing, pinpoint pupils, clammy skin, convulsions and coma. Overdoses can be fatal, but appropriate medications can reverse the overdose. Immediate medical treatment saves lives.
Prolonged heroin abuse can cause serious health conditions. Collapsed veins, infection of the heart, abscesses, pneumonia, liver disease, infectious diseases and/or a fatal overdose can happen.
Treatment works and recovery is possible. Methadone, buprenorphine, and naltrexone are all FDA approved medications for the treatment of opioid use disorders. In addition, peer support groups are very helpful for people suffering from addictions.
For help and more information, visit: www.drugfreeNH.org
---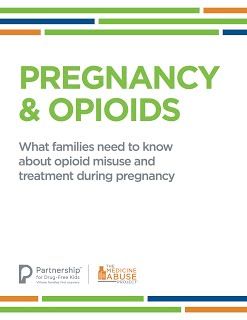 Is there a young woman in your life who is pregnant and misusing or addicted to opioids? Perhaps it's your daughter or granddaughter, your son's girlfriend or wife, a niece or a friend. Here you'll find information to help her have a healthy pregnancy and a healthy baby.
---
In the News:
March 12, 2016 - Last night's ABC 20/20 special segment had an impact! People are talking, realizing how many individuals and families are impacted by Heroin. Please join us on April 7th as the Raymond Coalition for Youth and our partners bring our community together to try and help, offer support, and keep the conversation going. People do care and do want to be a part of making a difference. You are not alone.
Watch and share: "Breaking Point: Heroin in America".
Collective Action Issue Brief #5 "Heroin in New Hampshire: A Dangerous Resurgence" - (NH's Strategy for Reducing the Misuse of Alcohol and Other Drugs and Promoting Recovery 2013–2017) ~ Click here to view the issue brief